back
Garage and Beyond

Epoxy Flooring, Acid Stain & Decorative Concrete NJ, NY, NYC, CT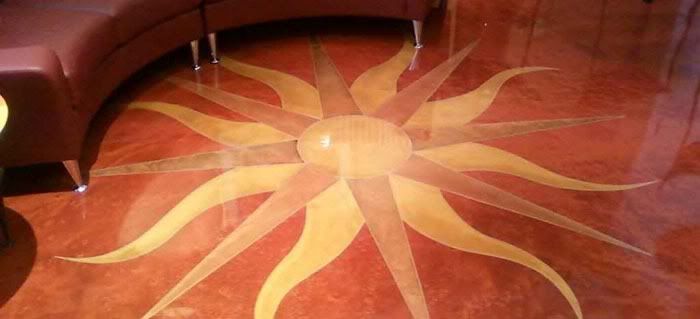 Let Garage and Beyond transform your dull and drab concrete into a work of art. Choose from acid stains, metallic epoxy floors, decorative concrete overlays, concrete polishing and concrete engraving. Our systems are completely seamless, impervious to harsh chemicals, low maintenance and customizable. Your mind is the only limiting factor when it comes to designing a polymer flooring system.
We offer the widest selection of seamless and resinous flooring with colors and styles to match and suit your specific needs. Our lines of industrial and decorative epoxy, polyurethanes and polyaspartics are impervious to hot tires, automobile fluids, household chemicals and come with a 5-10 year guarantee. Every concrete floor is unique and requires different solutions. For this reason Garage and Beyond has many industrial epoxy and decorative concrete flooring formulations from Dur-A-Flex, Miracote, Garon Products, Skimstone, Duraamen, Elite Crete, Everlast, Increte and Prosoco to accommodate any environment

Every concrete is different and every client has different needs. For this reason, a free, no-obligation consultation is necessary to design a system perfect for you. Call now to schedule a consultation and you'll be on your way to making your drab concrete surface a conversation piece!
For a FREE design consultation or presentation please call 866-568-5611
Garage and Beyond services the greater New Jersey area, NYC, Westchester County New York and Southern Fairfield County Conneticut,